AFTERMARKET MACK TRUCK SUSPENSION PARTS
AFTERMARKET MACK TRUNNION STAND (Eagle)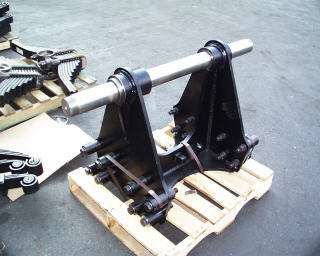 – Please call for pricing and availability.
Durable -heat treated alloy steel
Mounts from underneath rather than from the end of the frame at the rear of the truck
Far less time and easier to install
No disassemble of the chassis, body components, air/hydraulic components or wire harnesses
Complete with mounting hardware
We ship this everywhere with great results and excellent customer satisfaction
| | | |
| --- | --- | --- |
| Description | Reference OEM Number | Part Number |
| Trapezoidal Hole Pattern/ Bronze Style Trunnion | 97QL585, 97QL5122, 97QL555AP4 | 62-1A |
| Square Hole Pattern/ Bronze Style Trunnion | 97QL5119M, 97QL586M | 06520G |
| Trapezoidal Hole Pattern/ Rubber Style Trunnion | 97OL555ZAP2, 97QL588, | 06540G |
| Square Hole Pattern/ Rubber Style Trunnion | 97QL5124M | 06560G |
You can use our Contact Form or give us a call for pricing (please have the VIN number of the truck)
Mack Leaf Springs
Mack Camelback Springs    MADE IN THE USA BY DAYTON PARTS
62-147  4QK4005 (4″ Wide, 10 Leaf, 44K, 50″Axle Spacing)
62-1287  4QK4108 (4″ Wide, 9 Leaf, 50K, 55″ Axle Spacing)
62-143  4QK4004 (4″ Wide, 11 Leaf, 44K, 55″ Axle Spacing)
click part numbers to order online
Mack Camelback Suspension Parts
See Full Line of Suspension Parts on Mack front and rear suspensions
U-bolt Kits  2 U-bolts 4 Nuts & Washers
361-118 7QK3148P5 18-7/8″ U-bolts
361-116 7QK3148P4 17-7/8″ U-bolts
Insulator Boxes for Mack Suspensions

338-746 6-3/4″ Deep   52QK418BP4
338-728 6-3/8″ Deep  52QK418BP5
334-580  3-1/2″ Bronze Maintenance Pack with bushings
334-580A  3-1/2″ Bronze Maintenance Pack without bushings
334-468 3-1/2″ Trunnion Cap
338-702 Brass w/bushing for 3-1/2″ Bar and 4″ W Spring  39QK27F
338-1845 4″ Bar and 4″ W Spring  39QK325
Aftermarket Mack  Insulator Pads and Side Blocks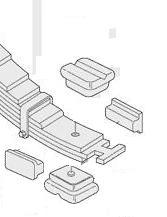 325-110 10QK36B Bottom Pad
325-112 10QK365A Top Pad
325-113  10QK370 Top Pad
338-729  13QK246 Spacer
AFTERMARKET MACK TRUCK PARTS – URETHANE INSULATOR PADS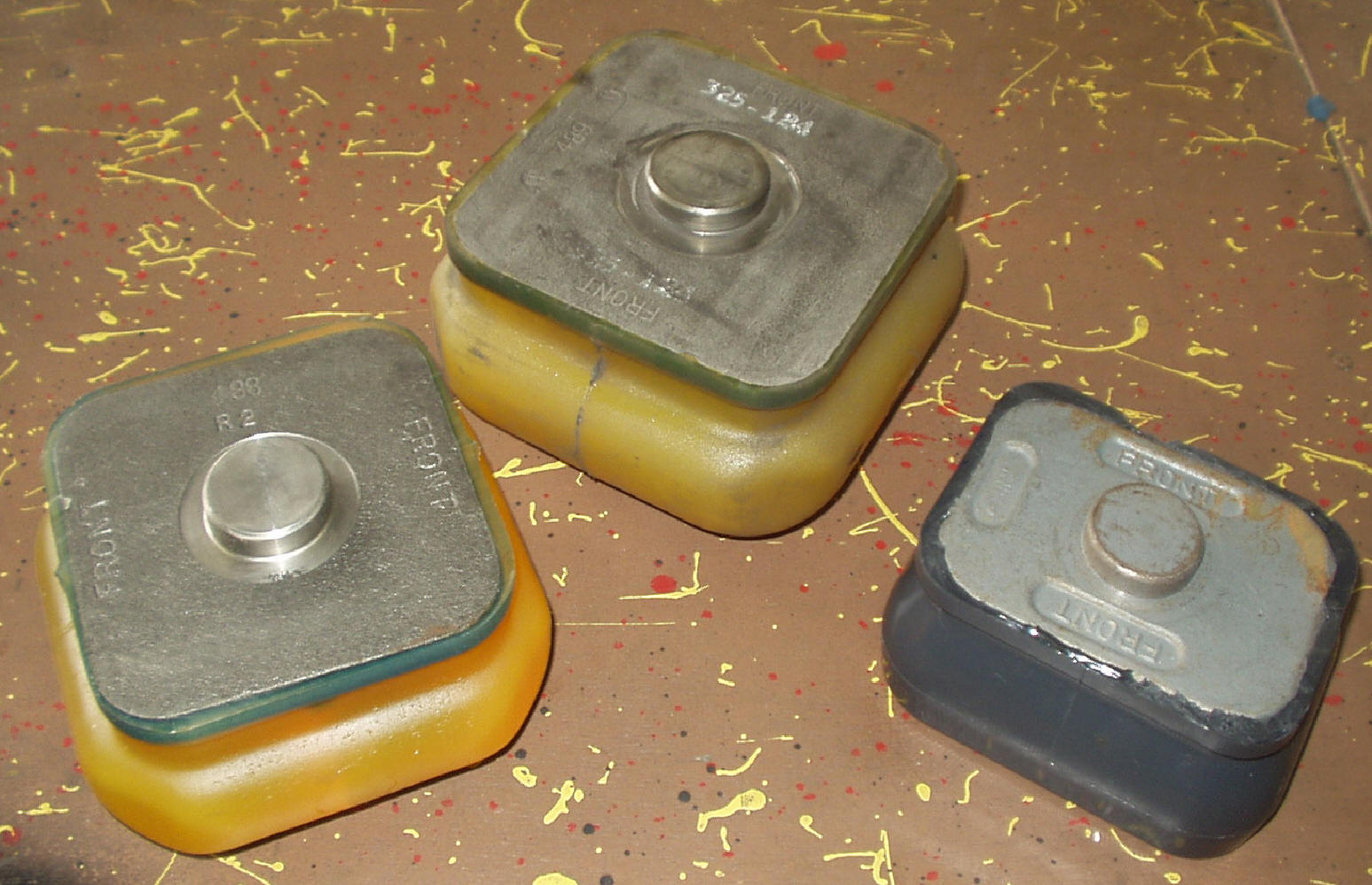 Longer lasting and less replacement cost over the life of the truck
325-123  10QK388 Urethane Replacement for 10QK36B
325-112U 10QK365A Urethane Top Pad
325-113U 10QK370 Urethane Top Pad
AFTERMARKET MACK BUMPERS
We also carry steel chrome bumpers for your Mack truck.  Please check out our bumpers on this page:  MACK BUMPERS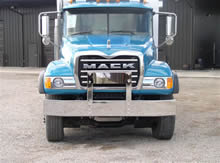 Please call for other Mack aftermarket suspension parts that are not listed.
We also carry other parts such as Tie Rod Ends, King Pin
Sets, Drag Links, Air Springs, seals, and washers for Mack Trucks.
We also offer a complete line of Mack camelback springs, front springs, and
single axle rear springs made by Dayton Parts.  These springs can be shipped out by truck with
pins, U-bolts, and other miscellaneous suspension components.  We offer
local delivery in Northeast Pennsylvania.