Alignment Fundamentals  
Please us our Contact Form to inquire about rear and front end alignment shims and parts.  You can also give us a call on our toll-free number during our business hours.  We have a wide range of parts and shims that will correct your alignment problems.
Front End Alignment Toe – adjust toe in to reduce tire wear and avoid vehicle wander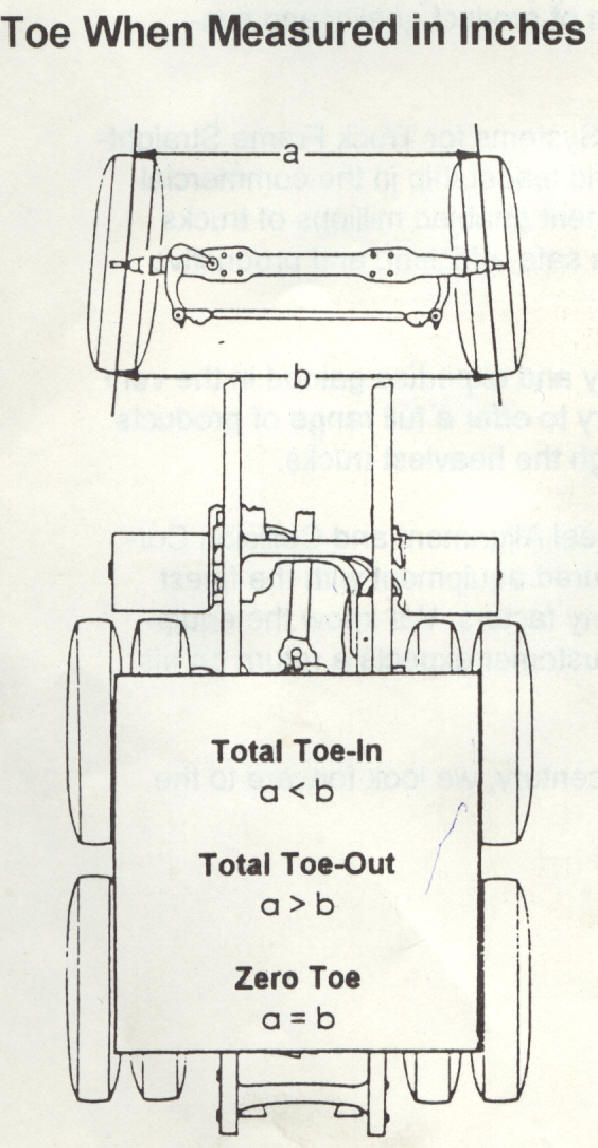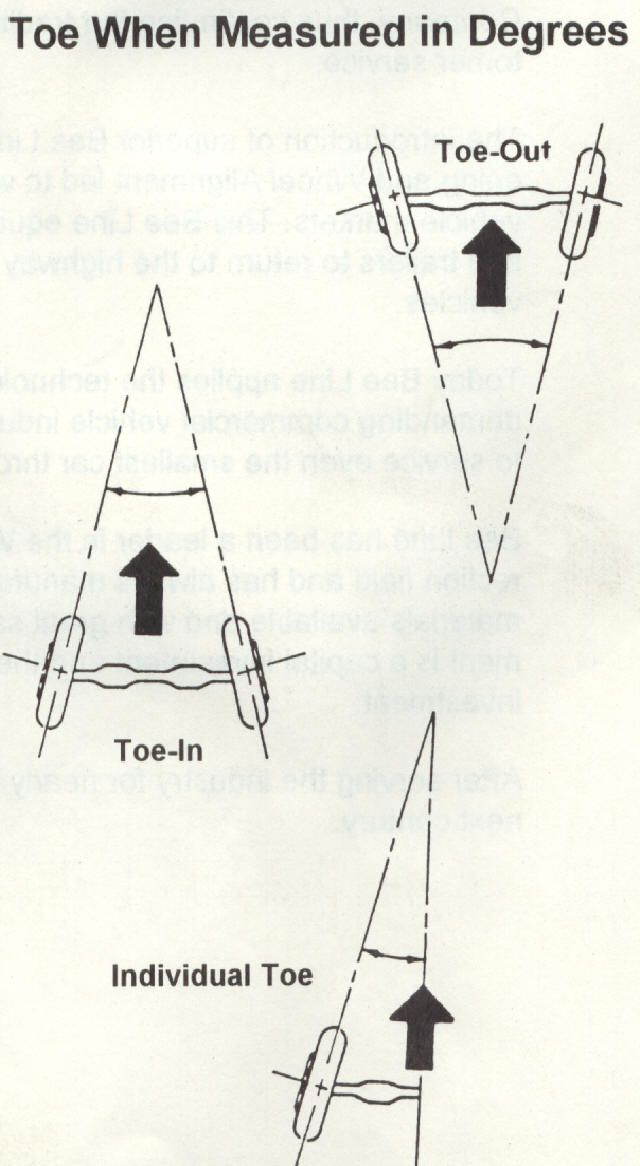 Typical Correction: Adjust length between tie rod ends or replace parts as needed    
Front End Alignment Camber – adjusted to reduce tire wear
 Typical Correction: Shims, bend axle, or adjust with proper equipment   
Front End Alignment Caster – adjusted to correct vehicle handling issues
Typical Correction: Shim both sides or bend axle   
King Pin Inclination – checked to determine if a spindle or axle is bent
Rear Axle Tracking – adjusted to ensure all rear axles are traveling 90 degrees to the center of the frame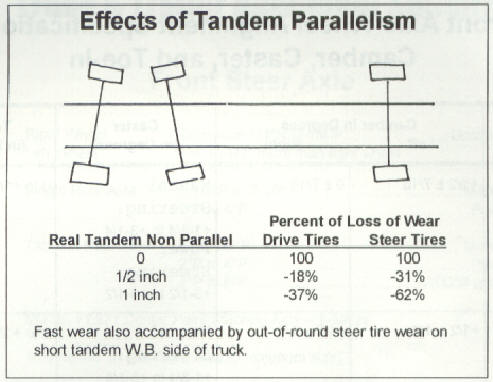 Bottom Line – Correct vehicle alignment saves money on tire cost (more than 30% increase in tire mileage) and even fuel costs (up to 2%).